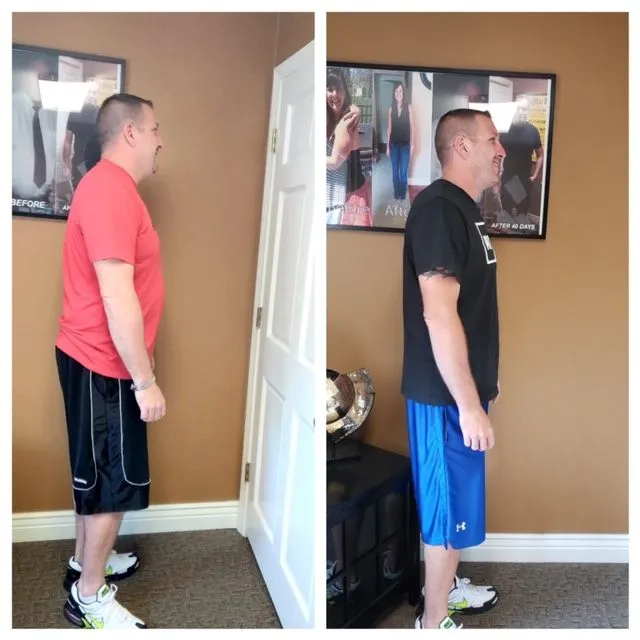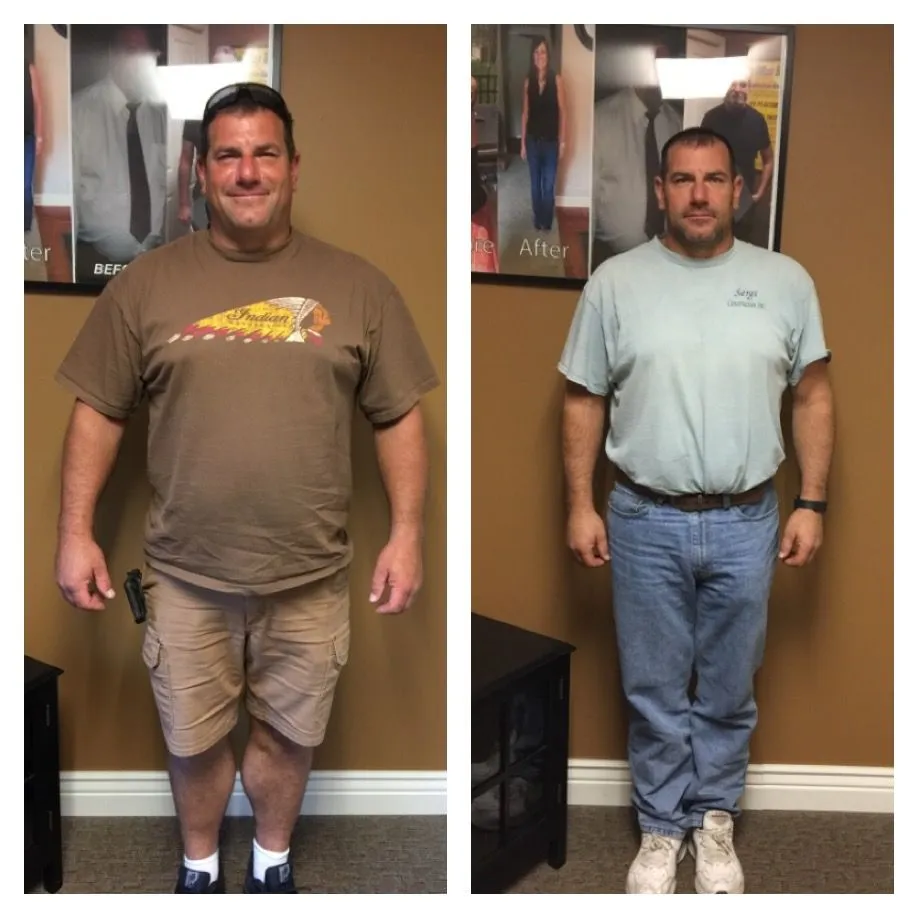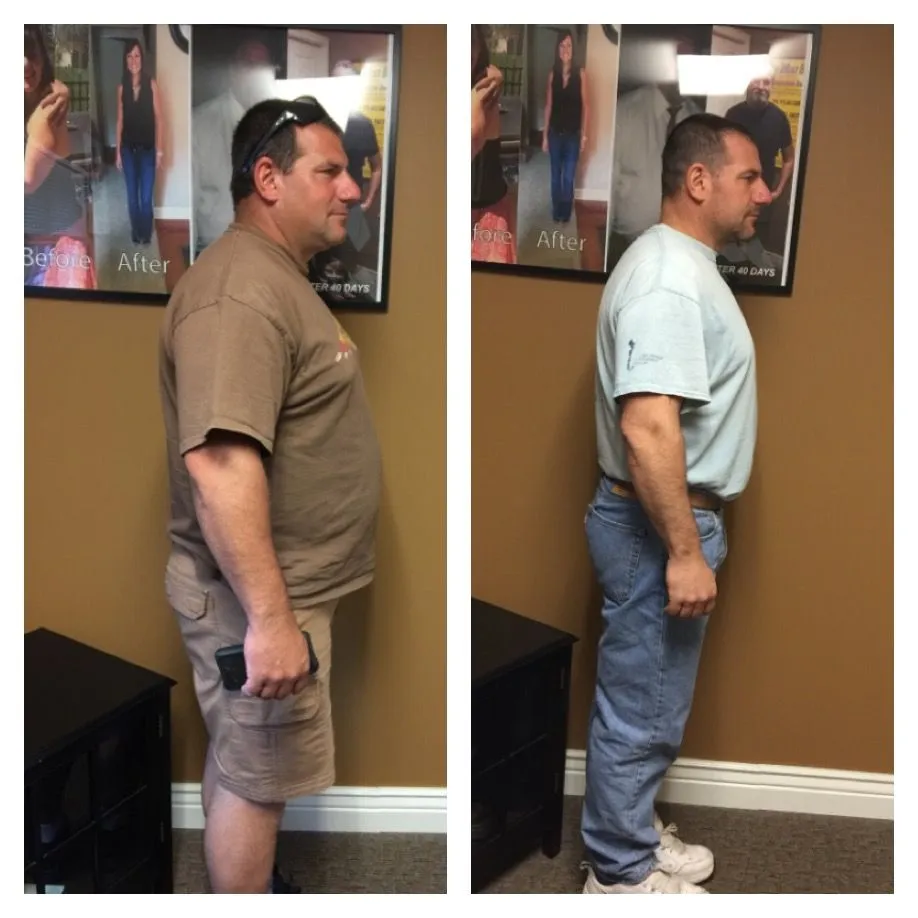 Before and After Photos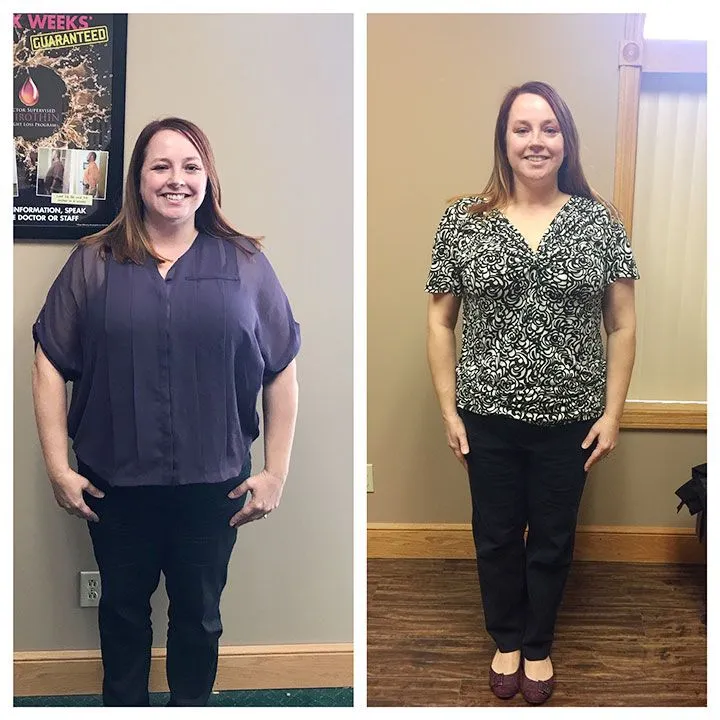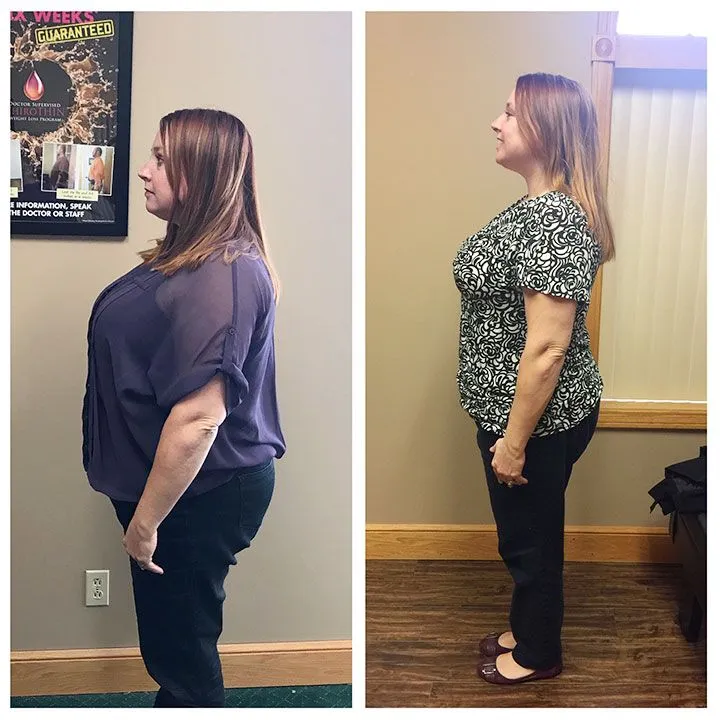 Over the past 10+ years, we have helped literally thousands of Western New Yorkers overcome health and weight-loss challenges and live healthier lives.Being members of the ChiroThin Wellness and Weight Loss program allows us the flexibility to develop a program that will fit YOUR individual needs, regardless of your present health challenges. Our GUARANTEED, DOCTOR SUPERVISED programs are able to fit any lifestyle or budget!
What makes our programs so unique and effective in losing weight and keeping it off? Most other programs focus on prepackaged foods, or diet and exercise. Our brains are programmed to lower our metabolisms to conserve energy when it is perceived that the food supply is diminished (AKA a diet). This is why, with ordinary programs, weight loss tends to level off after a few short weeks. It is also why we tend to regain the weight so quickly after the diet! With most other programs, you tend to lose water and muscle, because your body never gets into a true fat burning state. We were designed to be fat burners, but due to the typical American diet, full of sugars and starches, we become sugar burners, CAUSING US TO STORE FAT! Most prepackaged foods keep us in FAT STORAGE! Therefore, any weight lost is water and muscle.
Our programs get you and keep you in fat burning. The results... dramatic, long lasting weight loss, without hunger, or energy loss, and requiring no exercise, while increasing your metabolic rate! Another reason why so many people tend to regain weight is the fact that they confuse the brain by losing weight without re-setting their body's Hypothalamic Weight Set Point. The hypothalamus is an area of the brain that functions similar to a thermostat, not for temperature...for body weight. The hypothalamus perceives weight loss as a loss of stored energy that can be utilized to sustain life in times of famine or sickness, and tries to regain the weight (stored energy) lost ASAP! If this weight set point is not re-set, your body will fight to regain the weight you worked so hard to lose.
Our programs will not only get you into fat burning, producing incredible weight loss, but also raise your metabolism, reset your hypothalamic weight set point, and naturally resolve issues such as: leptin and insulin resistance, thereby enlisting your body's own natural instincts to assist you in keeping the weight off, in most cases, permanently.
For more information on The ChiroThin Weight Loss Programs click HERE!
BUT WAIT!!!!!! Have you ever said, "I have tried every diet. I can lose the weight, I just can't keep it off." And who do you usually blame? If you're like most people, you blame yourself! Well I'm here to tell you that in MOST cases, IT'S NOT YOUR FAULT!!! We find that some folks just have a harder time regardless of how hard you exercise, or what you eat. It is usually due to a problem with your kidneys, adrenals, liver, thyroid, pancreas... something on the inside, beyond your control, that causes you to crave sweets, starchy or fatty foods (comfort foods), or lowers your metabolism, keeping you in fat storage. No matter how religiously you exercise or how little you eat, you just can't keep it off.
How Toxins Affect Weight Loss
More and more people are realizing the benefits of detox foot baths for weight loss. Each day your body is in constant contact with toxic elements. Consistent exposure to these toxins in combination with an unhealthy lifestyle and diet lead to your excretory system not performing optimally. Your excretory system, which is made of organs like your skin, liver, lungs, and kidneys, is responsible for eliminating waste. When your excretory system isn't working at its best, you feel tired and you're more prone to disease, as your immune system is weakened.
Many people who are struggling with weight problems have slow metabolisms. Your thyroid regulates your metabolic system, and when your body is loaded with toxins, your metabolism grinds to a halt. This means that regardless of your diet and exercise routine, it's going to be extremely difficult to lose weight. Getting an ionic foot detox clears your system of these harmful toxins, so you lose weight much easier with a proper diet and exercise plan. You'll find that it's much easier to make a permanent lifestyle change when you're actually seeing results quickly and feeling healthier.
Visit our Ionic Detox Section to learn more about our incredible program.
A Maintenance Program That Works
Our Maintenance Program was designed just for you! Dr. Pam Insinna, a practicing homeopath, has developed a maintenance program that will not only keep the weight off, but you can shift from the maintenance phase to the weight losing phase at your discretion. THIS IS THE LAST WIEGHT LOSS PROGRAM YOU WILL EVER NEED!!!
Schedule a FREE, NO OBLIGATION consultation with Dr Tom to see just how easy and affordable weight loss can be!